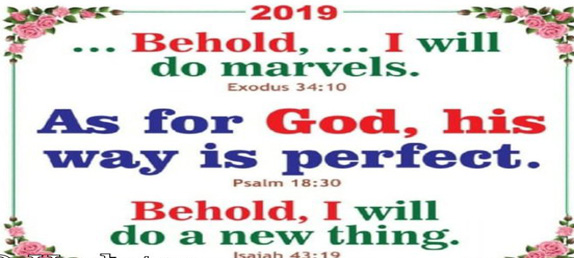 When God moves
,

When God Moves

When we consider the beginnings of a movement of God, and look back a hundred years from now to see its effects, we are constrained to be silent in His presence and acknowledge that He is from everlasting to everlasting, His ways are past finding out and He sees what no man can see.
Consider the city of Mumbai one hundred years ago. No Gateway of India, no skyscrapers. Instead, the inner harbour - with Elphanta Island and its cave-temples starboard, and Taj Mahal Palace Hotel on the port side - served as gateway.
Bombay - a collection of seven islands - was the product of colonialism. The Portuguese took it over in 1534, but preferring Goa further south, in 1661 they gave it as a gift to King Charles II of England as part of a royal dowry. Soon the East India Company leased Bombay for an annual sum of 10 pounds of gold.
Realising the potential for a deepwater port, Governor Gerald Aungier lured thousands of Gujarati traders, Parsi shipbuilders, and Muslim and Hindu workers to Bombay by promising them religious freedom. Several decades later, the Girgaum "Castle" (a fort), a walled-in European style town, Native Town, and Esplanade emerged. After 1857, the British Crown replaced the British East India Company as the governing authority. It was then that the city began its transformation into the dominant industrial centre of the subcontinent. Soon the first textile mills and the first railway in India made their contributions to the early economy of Bombay and largely then of India.
It was precisely in 1910 that an American Methodist missionary called J Waskom Pickett set sail to India and arrived in Bombay (Mumbai), in answer to the prayers and effort of E Stanley Jones already in India in Lucknow at that time. The Bombay that greeted the 20-year-old Pickett contained 979,000 people. Eighty percent were migrants from rural districts. Most of them faced grim futures. Overcrowding, famine, disease, feculent streets and deficient drainage guaranteed it. Between 1899 and 1901, almost one-fifth of the city's population died (195,000 people). In the decade leading up to 1906, deaths outnumbered births by 405,000.
Another part of the city was inhabited by the Europeans and presented a totally different and happy part of the city's landscape. There was safety, health, comfort, wealth and a future.
While the Parsis were the dominant ethnic group in industry and business, the Gujarati was nonetheless as enterprising. However, as today, the streets of Bombay were colored with Hindu, Muslim, Christian, Sikh, Buddhist, Jain and Jew skins who spoke Hindustani, Marathi, Gujarati, Hindi, English, Punjabi, Urdu and many more. Bombay became the starting place for noticing the diversity and complexity and wonder that was India - its past and future, its stability and volatility, its wealth and wretchedness, its cultures and cults, and its hope and despair.
Waskom went on to the North India and labored much in Bihar, Uttar Pradesh, before spending some time in Bombay and Delhi. Jawaharlal Nehru told him, "If I ever do something counter to Christian ethics, just tell me." B R Ambedkar often borrowed his books and twice asked for baptism. Waskom was instrumental in framing the language for the clause concerning religious freedom in the Constitution of India. He was not a politician. He was no lawyer. He was a missionary who adopted this country to burn as a light for God.
There were many more. William Carey for instance, whom God used to write the first vernacular Bible of India. Beginning from Thomas the Apostle to Graham Staines, who martyred for Christ in this land, and to the host of heroes of faith like Amy Carmichael, Alexander Duff, These include Michelle Barglind, Paul Olaf Bodding, Paul Wilson Brand, Dame Edith Mary Brown, Bishop Dr Robert Caldwell, Anthony Norris Groves, John Christian Frederick Heyer, John Nelson Hyde, Joshua Marshman, Henry Martyn, Donald McGavran, V. Nagel, George Uglow Pope, and Ida S. Scudder.
Eight years before Waskom touched Bombay, in a village in Pakistani Punjab, was born to Sikh parents the child called Bakht Singh and 23 years from Waskom's sojourn in India, at the age of 31 years, after qualifying as the first Agricultural Engineer from India, returned to Bombay from Canada as a converted fiery brand for the Lord Jesus Christ. It was in Bombay that he was rejected by his parents because of his faith. It was here that he began his street evangelism, sleeping on the pavements. It was from here that he began his travels across colonial India, wherever God moved him. India shook as revival gripped the land.
Thus emerged a man of God - a dissenter, if you like - who contributed greatly to new things outside the institutional church of the time. This, if we study carefully the church history, is common to every century. In the twentieth century, four men are counted among the chief of them: Watchman Nee of China, Bakht Singh of India, Prem Predham of Nepal and T Austin Sparks of Great Britain. They stood unequivocally as one voice outside the institutional and traditional church. Some of them knew each other and were even friends. They all wrote books and you will find access to the 28 books written by Bro Bakht Singh through links embedded in this site, as well as his testimony in his own voice.
Coming back to Bombay, it took another 33 years before the first steps towards the establishment in Mumbai of local contextualized assemblies patterned after the New Testament - the trademark of the movement of God through Bro Bakht Singh - was made by the conversion of called Champaklal Bhatt, a Gujarati pastor at the Colaba Baptist Church. He later resigned from that job and obeyed His Master's call, having been led to meet Bro Bakht Singh several times. It tool another five years for the local church to begin functioning from Hume High School in Byculla, where it still meets for the last 50 years. During these five years, work already began in Ahmedabad and Pune, as God began compassing Bombay. On the evening of December 7, 1961, Bro Bakht Singh gave his testimony for 3 hours at the Methodist Church - Waskom's denomination's - at Kurla, translated into Hindi. We are now 50 years from that point.
Soon evangelization of the city took place through gospel campaigns and special meetings as many from Hyderabad, Pune and Ahmedabad participated through their prayerful sacrifice along with local co-working brothers E V Philip, Capt Simon, John Bertram, John Garrison, Wilson Contractor, Wilson Christie, Robert Juneja and R N Ghosh. Today, there are 8 assemblies in this vast city. Elders were appointed.
The rest of Maharashtra soon saw the establishment of New Testament pattern churches through gospel raids and special meetings in Kolhapur, Solapur, Nagpur, Miraj, Ahmednagar, Shrirampur, Rasayani, Panvel, Nagothane and Jalna, totaling 40 assemblies till date.
It was here that the elder-apostle Kuruvilla Philip was converted as a young marine engineer. Today, he has been serving the Lord for the past 50 years across the country and abroad, first as a co-worker of Bro Bakht Singh, with Bros C E Dawson, Amirtharaj, Martin, Lazarus Sen and T E Koshy. Except for the last two apostles, the rest have gone home. Bro Sen is based in Ahmedabad and has written hundreds of the Songs of Zion, while Bro Koshy is based in Syracuse, NY, USA, working among international students and visiting this country every year for a period of one or two months.
Consider the city of Mumbai another 100 years from now. What will be said of this generation? How Christian will Mumbai be? UNTO HIM SHALL THE GATHERING OF THE NATIONS BE. Are you gathering? Are you looking at the fields? Have you any room for Jesus? And are you enjoying His inheritance along with His people?
O May the Lord open our eyes of understanding to see His work! When a band of 70 of Jacob's family entered Egypt to take shelter under Joseph the Governor, he saw 450 years ahead at a nation conquering Canaan under the leadership of Joshua. Our Savior is with us as captain of the Lord of Hosts and let us look at the Canaan of a victorious Christian living and then, along with Christ, move on to putting the enemies of God at His footstool. Even in Mumbai. Even in Delhi. To the uttermost parts of India we must go.
The Word of God is central in the Work of God. We believe this principle as we actively put into practice the revelation of God's will for each year through certain promises. This has been the practice set forth by the direction of the Holy Spirit through Bro. Bakht Singh since the beginning of his ministry. This is being continued even today.